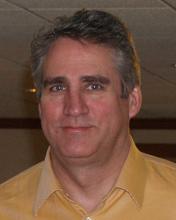 Community Technology Advisors
Bill Coleman helps communities make the connection between telecommunications and economic development. As principal in
Community Technology Advisors for eight years, he has assisted community,  foundation and corporate clients in developing and implementing programs for broadband infrastructure investment and for technology promotion and training — both of which he believes are required for community technology and economic vitality.
Prior to forming Community Technology Advisors, Mr. Coleman managed rural market development efforts for Onvoy's Integrated Community Network. He also staffed the Minnesota Department of Trade and Economic Development's Star City and Business Retention and Expansion programs. He is a former board member of the Economic Development Association of Minnesota and the Midwest Institute for Telecommuting Education. Mr. Coleman has a bachelor's in urban studies and political science.