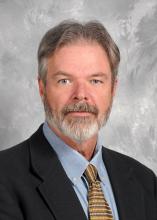 Mississippi State University
Jimmy Avery received his undergraduate degree from the University of Mississippi, his M.S. from Delta State and his Ph.D. from Louisiana State University. He joined Mississippi State University as Extension Professor and Extension Aquaculture Leader in 1999 and is housed at the Thad Cochran National Warmwater Aquaculture Center. Since 2012, Dr. Avery has also served as director of the USDA NIFA Southern Regional Aquaculture Center.
Much of Dr. Avery's outreach efforts have focused on national issues affecting the U.S. farm-raised catfish industry. He has had leadership roles on the technical team advising government and industry about the USDA FSIS Catfish Inspection Program and on the national extension team providing training for the USDA Trade Adjustment Assistance for Farmers Program. He also is chair of the Southern Extension and Research Activities – Information Exchange Group for Aquaculture.