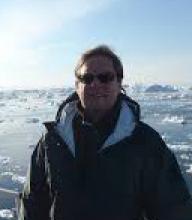 Maine Aquaculture Association
Sebastian Belle began his career  as a commercial fisherman, working his way through his university studies as a mate on offshore lobster boats. Currently, Mr. Belle is executive director of the Maine Aquaculture Association, a private, nonprofit association representing Maine shellfish and finfish growers. Prior to joining this association, Mr. Belle served as state aquaculture coordinator for the Maine Department of Marine Resources.
Mr. Belle is also president of Econ-Aqua, a consulting firm specializing in farm management, financial due diligence, and risk analysis and control. Previously, Mr. Belle was project manager of the Bluefin Tuna Project at the New England Aquarium in Boston and operations manager for Connors Aquaculture Inc. in Eastport, Maine, one of the largest Atlantic salmon farms in the United States. Mr. Belle holds degrees in fisheries biology and agricultural economics.