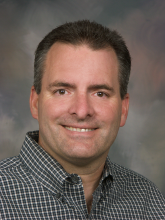 Colorado Quality Research
Dr. Steve Davis received his B.S. in  agriculture and his doctorate in  veterinary medicine from Kansas State University. He also completed an internship in avian medicine at North Carolina State University and became a diplomate of the American College of Poultry Veterinarians in 1993. His career in poultry medicine started in the commercial broiler industry with Gold'n Plump Poultry and Simmons Foods. He then served as the director of technical services in poultry for Roche and as director of the Global Poultry Business Unit for Fort Dodge Animal Health.
For 16 years, Mr. Davis has managed and owned Colorado Quality Research, Inc., of Wellington, Co. He currently serves as the company's CEO. CQR is a contract poultry research company that has served the industry since 1980; it specializes in poultry nutrition and health research. Mr. Davis has specialized in developing broiler and turkey disease challenge models.